Article by Robert Krausert © 2011
Backstage @ Bellevue Hobby Center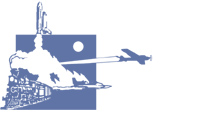 Hello, my name is Robert Krausert and the current site Manager for NorthwestRocketry.com. This is part of our Backstage with Vendors series hosted by Northwest Rocketry.
Northwest Rocketry is hosted by Greg Deputy of The Blast Zone, and we all appreciate The Blast Zone for this site.
Today's interview takes us backstage inside Bellevue Hobby Center to have a discussion with Owner and Operator, Richard O'Hara.
For over 35 years Bellevue Hobby Center has provided the hobbyist with high-quality products, great prices, and excellent customer service. They hope you enjoy browsing their site and welcome your feedback on any topic.
They offer special pricing and terms for educators and non-profit organizations. Let them know how they can help!
Can't find what you are looking for? They stated that they carry a number of products that are not in the online catalog. In addition to model rockets they carry trains, plastic models, pinewood derby kits and accessories, as well as paints and other supplies.
Hi Rich, first I want to thank you for your time to conduct this interview. We at Northwest Rocketry are currently doing a complete Backstage series with our local hobby suppliers and vendors. For our readers, Richard O'Hara is 52 years old, and lives in Bellevue Washington with his wife, Carol. Richard has two daughters in there twenties, and as Rich put it, one is still living at home. Out of high school, Rich attended University of Washington where he earned a degree in Mechanical Engineering. After which Rich joined the Navy, working on the nuclear class submarines, and was an Officer during the fours year of active duty. Rich stayed on with the Navy Reserves until he retired with them after 28 years. Over the years Rich has worked in a number of different industries; defense electronics, semiconductor manufacturing, environmental consulting, and medical device manufacturing. Rich says, "I have to say working in the medical device field has been the most rewarding."
Question: Rich, who first got you introduced to rocketry?
Answer: I started in rocketry while in elementary school back in 1968 or 1969. One of the teachers (Mr. Jim Wimberly) headed up a rocket club for the 4th and 5th graders. My first rocket was an Estes Honest John (yes, a really bad choice for a first build). I have lots of great memories of launching with my friends and classmates. And I absolutely loved perusing the Estes catalog dreaming about what kit to buy next.
After elementary school my brother and I (along with my dad) joined NAR and started flying with South Seattle Rocket Society (SSRS). Competition rocketry was the major focus of this section so I pretty much gave up sport flying. I remember flying at NARAM-14 where I won several A division events and NARAM -15 where I was skunked. We also attended regional meets in Arizona and California, although I don't remember any specifics.
Flying with SSRS was wonderful. I met a lot of great people. Jess Medina ran the section. His sons were very active and were a big help to me (especially Tony). Jim Pommert was also a key figure in the section. He was the BG and RG design wizard. I still have some of his plans tucked away in the basement.
Question: What gave you the idea to start selling rocketry supplies? How long have you been doing this?
Answer: My dad was the one who started selling rockets back in 1974. He got the idea from a fellow Boeing engineer by the name of Jim Konarski. (Jim and my dad helped found the Boeing Employee Model Rocket Club in Seattle.) Jim started out selling Estes rockets part-time out of his basement at prices 20% off retail. This was a big deal at the time. No one (that I recall) sold for less than retail.
Anyway, Jim decided to get out of the business so my dad jumped in. He got all the city and state licenses, found a couple of local distributors, installed shelving and display racks in the basement, and he was off and running! He eventually expanded into other product lines such as model trains and plastic models.
It is only within the last couple of years I've been involved in the business (and rocketry). After my dad retired from Boeing in the early '90s he ran the hobby business full-time. There came a time a little over two years ago, however, that he just couldn't manage it anymore. It was Spring time and several schools were calling to order rockets and my dad couldn't fill their orders. That's when I stepped in and began to manage things for him.
Question: What have been the challenges by selling rocketry hobby supplies?
Answer: There are lots of challenges, both big and small. A couple of the major ones include 1. Compared to the past there is less of an interest in craft hobbies like rocketry, 2. The economy, 3. Figuring out how to remain competitive in a business climate that has numerous channels through which the consumer can buy hobby supplies.
My goal for the business from a rocketry perspective is to add new products, especially those that are not currently available at local hobby stores. When I first started we only carried Estes. Last year we added Aerotech, U.S. Rockets, and Madcow. This year we've added Cesaroni, and in later in August I am adding Top Flight, Sky Angle, and LOC to the mix.
Question: Do you attend rocketry events? Do you offer store front and or offer internet sales?
Answer: We sell at launches here in Washington and through the internet via eBay and our own Web site. We also have a store front in Auburn at Chris Holdens old place. The most fun sales channel is the launches. I really enjoy meeting people. From a strictly business perspective it's not the best channel because travel costs are a big expense.
The most effective outlet for us is eBay. We sell a lot of Out Of Print rockets and trains there as well as new releases.
Question: Is this your "day" job, or a side business? What do you do in your regular job? What do you like and find most rewarding about that job? How does it apply or separate you from that job?
Answer: The hobby business is a side business. Developing software for defibrillators is what I do full-time. What is rewarding about the job is having a part in making a device that is used to save lives.
Question: Do you find time to actually fly rockets?
Answer: No, I don't. I have several kits in the build queue, but I just can't find the time to get them built.
Question: Are you still enjoying what you are doing?
Answer: Yes, I enjoy what I do. What I like most is all the great people I meet and the fun I have watching kids flying their rockets. I really love it when I see the kids excited and having fun. What drives me crazy? Well, when I call or email a rocket vendor asking if I can carry their stuff and they don't bother to get back to me, even if it is to tell me "no." For some reason this happens more frequently with the rocket vendors than any other type of vendor.
Question: Do you have a favorite rocket? What is the name and details of the rocket? Why is it your favorite?
Answer: Believe it or not, no, I don't have a favorite.
Question: What launch(es) each year do you look forward to the most?
Answer: There is not one launch I look forward to more than another. They all are unique and fun in their own way. Although I have to admit I am partial to attending launches at 60 Acres because I don't have to travel very far to get there.
Question: Are you a member of any NW club(s)? Which ones? Describe why you are a member. Are you a member of a local team/club?
Answer: I belong to the Boeing Employees Model Rocket Club, mainly for nostalgia reasons. I am a NAR member (20650). I am not certified at any level. Maybe next year I might try for L1. We'll see.
Question: Has anyone in the hobby been a mentor to you?
Answer: Based on my early rocket experience I'd include the whole SSRS section as a mentor. What a great bunch of people. I'd also like to mention the names of a few people that are helping me get up to speed with all the new things in the hobby that didn't exist 30 years ago. They include Bernard Cawley, Dave Randall, Ken Tsai, Dave Davis, and Tim Quigg. I also want to say thanks to Bill and Dave at PSP for their sage advice.
Question: What types of sports, hobbies, activities, etc do you enjoy watching or doing outside rocketry?
Answer: Although I do not participate in any other hobbies, if I did, I would choose model railroading. I am really drawn to the history of railroads and am fascinated by all the different types of railroad cars and locomotives that are available to the railroad hobbyist.
Question: What has been your most memorable time or moment in the rocketry hobby?
Answer: The most memorable time for me is when we flew with SSRS. We had a big (local) field to fly from and a great group of people to fly with. Attending national and regional competitions during that period was also a highlight. Then there was the great barbeque place (The Caveman) that was near our field. Yum!
But best of all I got to spend time with my dad! I wouldn't trade that for anything.
Last thing I want to say is "thank you" to all the folks that have supported us over the years. And please let us know how we can continue to serve the model rocket community here in the great Pacific Northwest.
Richard O'Hara, thank you very much for your time here Backstage at Bellevue Hobby Center. In our Backstage with Vendors series, we are pleased to have these opportunities to share a little something about you with the rest of the Northwest Rocketry community. For that and your information, we are truly grateful.
Folks, Rich offers rocketry supplies and is available to help whether on there web site, eBay, at their store or at an event. Stop by and say hi to Rich.
This concludes this Backstage with Vendors interview. I hope you enjoyed this article, and come back when we have future interviews of other Vendors and Suppliers.
Cheers to you all,
Robert Krausert
Northwest Rocketry . com Manager.